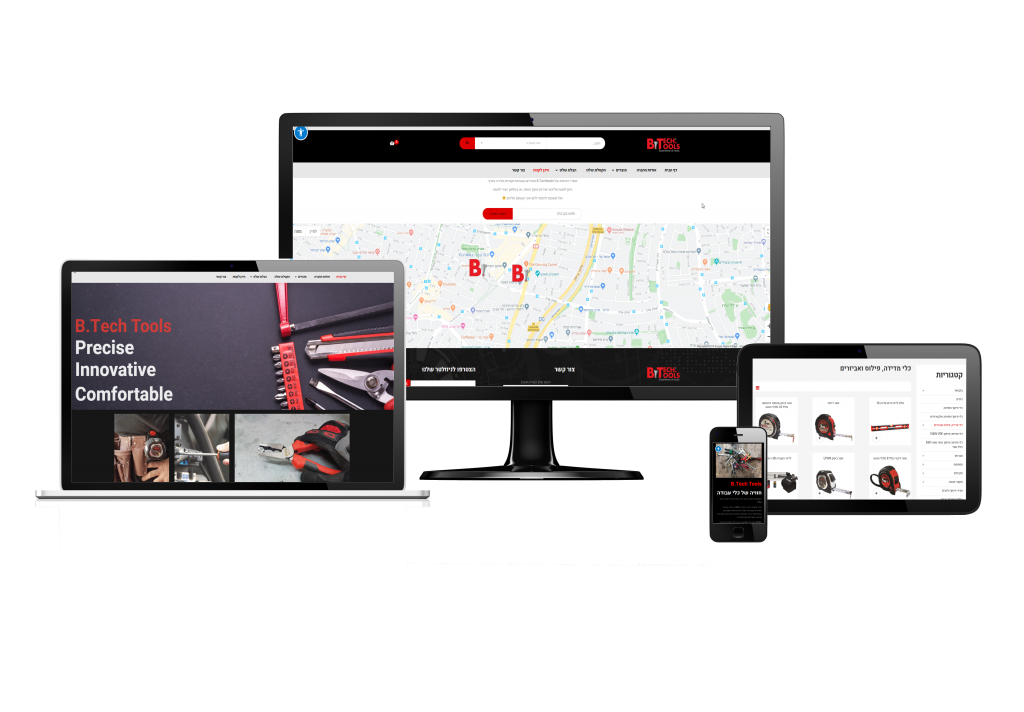 B.Tech Tool is a company that sales working tools for her clients, both wholesalers and individuals.
The company have more than 4,000 products, with all kinds of variations.
We have made a very well designed and practical WooCommerce website, that contains all their products, and allows different web browsing options for their different type of costumers.
A Custom Google Maps with all the available sale points in the country, with quick search and great design.
The site is responsive and suitable for all types of devices.
Sivan Perry (Marketing Department): "Gamliel and his team did a thoroughly, fast and excellent work. Gamliel Perez in particular knows to give creative solutions to any technological problem comes in the way. All of that makes Gamliel Solutions LTD a supplier who is also a partner to the road"