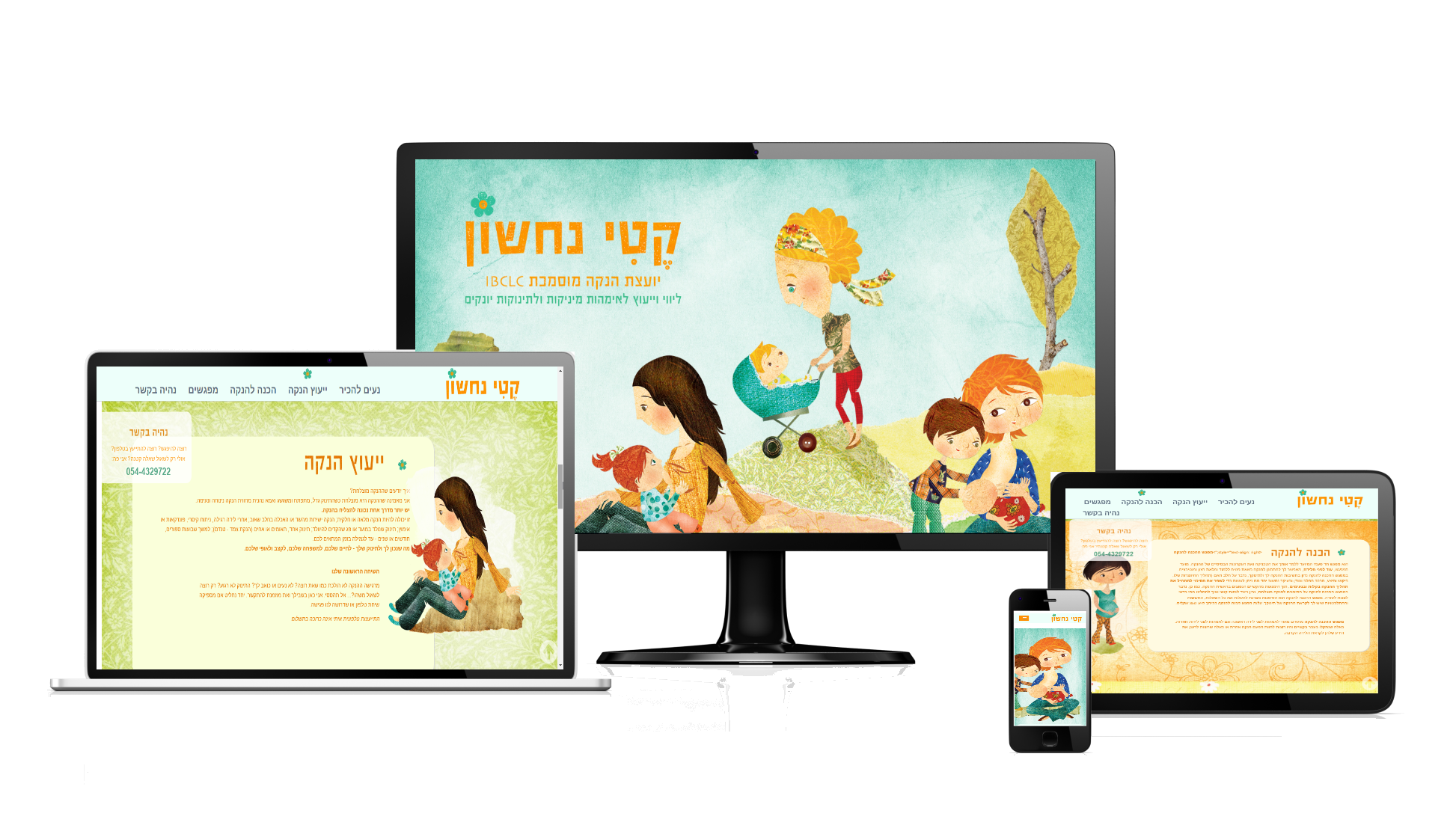 Keti Nahshon owns an independent business that deals with breastfeeding advice for women.
We built her a beautiful site designed by a graphic artist, witch contains all the information about her and her company.
The site allows her customers an easy access to information and registration services.
The site is responsive and suitable for all types of devices.

Kathy Nahshon, CEO: "Since the site was established, the process of registering and informing customers is much easier, for the simple reason that all necessary information is in one place.
The site is neat and impressive and I am proud to refer my customers to it or receive new customers through it. Thanks to Gamliel Solutions LTD for its excellent service!"