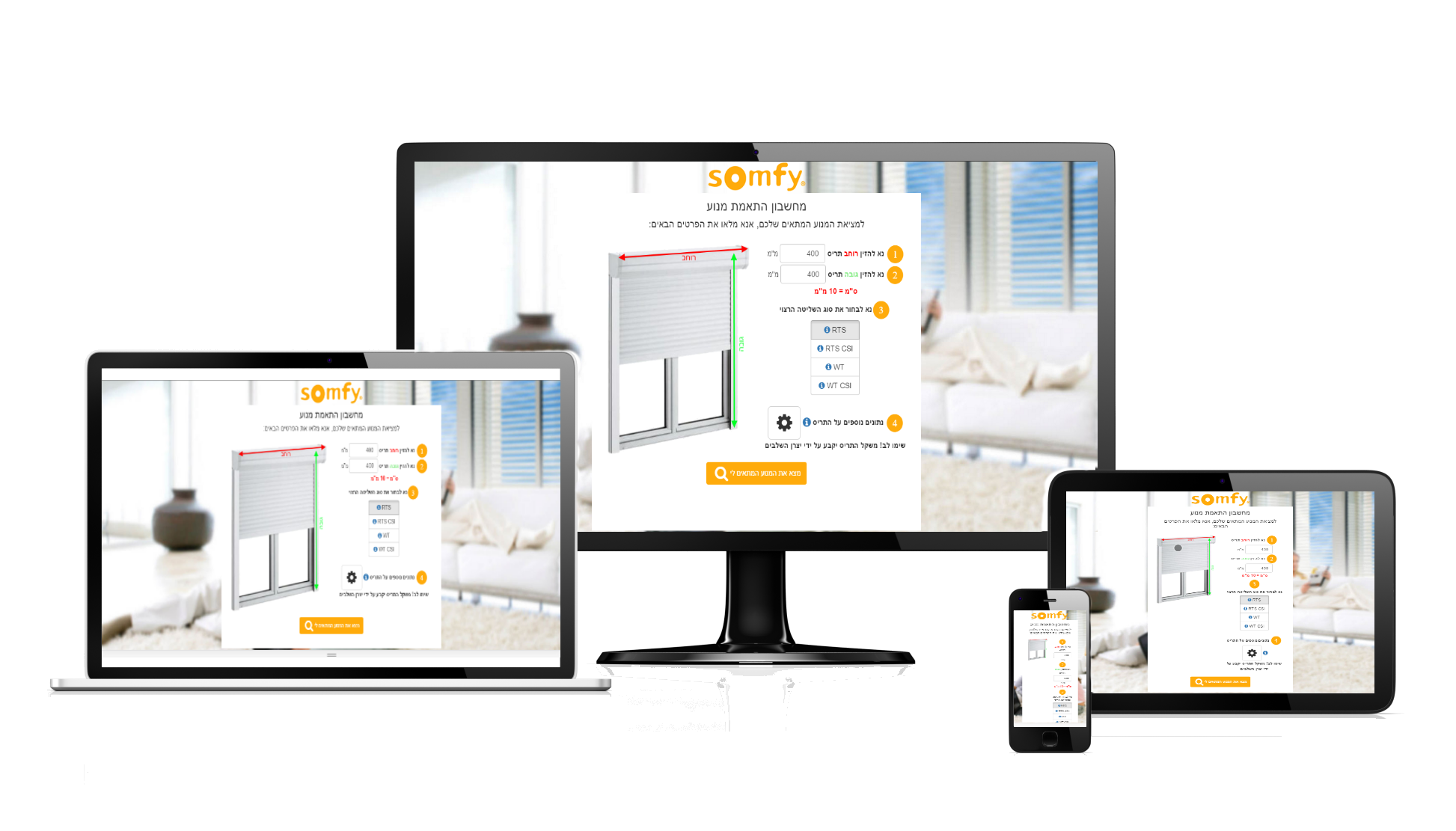 Somfy is a large company for smart home systems with a wide range of products. One of their specialties is shutter engine.
We crated a website for their costumers use, where they can put data on the shutter in their possession, and the calculator will suit them the right engine.
The site is responsive and suitable for all types of devices.

Itzik Manor, General manager: "We are working with Gamliel in the last 5 years. We never had to hear "it can be done" or "I don't know". we've got always the best and professional answers and solutions for all our needs."
Somfy is a returning customer! To see more projects we did with them Click Here